Businesses in Bellevue, Council Bluffs, Omaha, Papillion, Treynor, and the surrounding areas come in all sizes, but one thing that they all have in common is the need for business insurance. The experienced team at Campbell Insurance Agency can help you put together a comprehensive business insurance policy that will ensure your business is protected. No matter if you have a dozen fleet vehicles, have a hundred employees, or are just starting out as a one-person show, having the right insurance will make the difference in having your business carry on for years to come. Contact Campbell Insurance Agency today to learn more about the different options available to you.
What Business Insurance Policies Do You Need?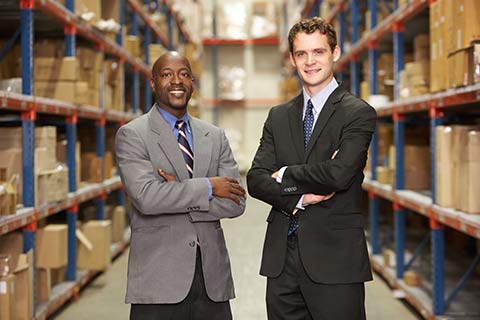 In many cases, a simple Business Owners Policy will provide the kind of coverage that you need no matter the kind of business that you are operating. It provides liability coverage, property insurance coverage, as well as crime insurance. But beyond the Business Owners Policy, there are other more specific kinds of business insurance that you may need for your business.
If you are a plumber, an electrician, have a flower shop, a bakery, or any number of other businesses that have a company vehicle as part of your business, then you should be looking at commercial auto insurance. Whether you are doing local deliveries or need to drive across the country, it is important that you have the right commercial auto insurance for your business.
Maybe you are offering professional services, such as being an accountant or a lawyer, and you are wanting to help others with their issues. While you would like to think that people would be appreciative of your efforts, there will always be someone who wants to harm your business. Having professional liability insurance for your business is important in protecting the business and you as the owner.
Get The Right Coverage For Your Unique Needs
It doesn't matter what your business is, from trucking to a restaurant to a grocery store and more, what matters is that you protect that business in Bellevue, Council Bluffs, Omaha, Papillion, Treynor, or the surrounding areas. In order to do that, you need business insurance that fits the needs of your business. When you speak with Campbell Insurance Agency, they will help you get the right coverage for the right cost.