Contractors Insurance for Omaha, Bellevue, Papillion, NE, Council Bluffs, Treynor, IA, & Surrounding Areas
Contractors Insurance
Along with licensure and certification, contractors insurance is an essential requirement for any general contractor or provider of repair, installation, or construction services. Insurance protects your company in the event of an accident and reassures potential customers that your company operates responsibly. Before you reach out to prospective customers or hire employees, ensure you have your insurance policies in place.
What is contractors insurance? What does it cover, and how can it help my business? Take a moment to familiarize yourself with the types of insurance that Campbell Insurance Agency Inc. offers and learn how we can help your business.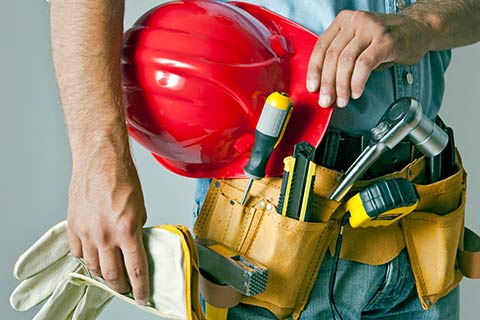 Contractors Insurance
Contractors insurance serves two main roles in the general contracting and specialty trades industry. The first includes worker's compensation and liability insurance, which covers damages caused by accidents and injuries on the worksite. The second is coverage for equipment, tools, and property that could become damaged. Contractors insurance companies can also provide retirement plans, life insurance, and health insurance for employees.
Liability Insurance
General liability insurance covers damages incurred as a result of injuries to employees or customers that the business owner is responsible for. While most business owners try to provide a safe working or retail environment, it is vital to protect yourself if an employee or customer files a claim.
Liability insurance covers legal costs and damages up to a limit. It is different from workers compensation insurance, which covers the expenses of employees who are injured on the job.
Commercial Umbrella Insurance
Accidents and other injuries on the worksite can lead to considerable monetary damages, particularly in the case of death or serious injuries. An umbrella insurance policy covers business liability that exceeds the maximum for liability insurance.
Specialty Trade Contractors Insurance
Different trades involve different types of equipment and various potential sources of liability. Specialty trade insurance covers the cost of replacing tools and equipment as well as the other types of insurance.
Contact Campbell Insurance Agency Inc.
Campbell Insurance Agency Inc. has over 70 years of experience to tailor a contractors insurance policy to each policyholder. Call 712-328-3975 to talk to an agent about how we can meet your contracting business or small business insurance needs.