Home Insurance in Omaha, Nebraska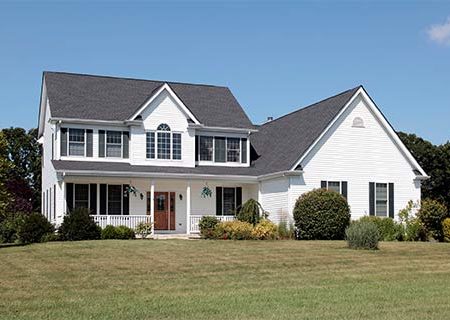 According to BankRate, over 93% of American homeowners and property managers have a home insurance policy from a trusted carrier.
Campbell Insurance is proud to be the most trusted insurance agency in Ohama, NE, with customer reviews to prove it.
Home insurance rates may vary by state, but ultimately, they help landlords, homeowners, and real estate investors protect their lands, houses, and personal belongings from a broad range of human-caused and natural disasters.
Condo, Flood, Home, and Other Types of Homeowners Insurance in Omaha, Nebraska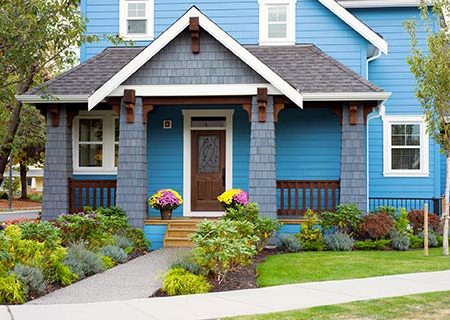 It is nearly impossible to find an investment expert who will advise against getting a homeowners insurance policy before buying a house, making extensions to your existing home, or acquiring new real estate.
Home insurance coverage saves thousands of people from bankruptcy every month, as damages from adverse weather events, thefts, and water damage can cost millions of dollars to remediate. According to the Department of Energy, floods cause over $81 million of property damage in Nebraska annually, independent of other storm-related damage, such as torn roofs and shattered windows. Dwelling coverage helps landlords and residents to put their lives back together after a catastrophic event instead of emptying their bank accounts to cover reconstruction costs.
The government requires people to get an auto insurance policy before driving a car. You can buy a new home without insurance, but we highly recommend you don't.
A reliable carrier like Campbell Insurance knows the environmental and human threats that local homeowners deal with in Omaha, NE. We craft individualized policies that cover them at the lowest premiums for people who live in condos, apartments, single-family homes, and even campers. We can match your protection requirements and insure art pieces, croplands, and even watercraft from flood and lightning damage.
House Insurance for Omaha, NE Homeowners
Ohama, NE, is one of the largest and most modern cities in the American Midwest, with a population that experts expect to grow to more than 1 million people before 2030. It is the home of the Reuben sandwich, Butter Brickle ice cream, and Raisin Bran breakfast cereal. We provide home and life insurance products for many employees and executives of the city's top employers, CHI Health, the Offutt Air Force Base, and the Methodist Health System.
Contact a local agent from Campbell Insurance today and protect your home from increasingly unpredictable weather events and human behavior. Call our home insurance hotline today, and we will start you with a free, no-obligation consultation.