Home Insurance in Bellevue, Nebraska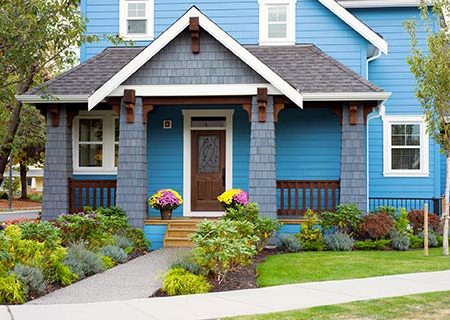 Whenever residents need a reliable and high-quality home insurance policy in Bellevue, NE, to protect themselves from financial disaster, they call our licensed agents at Campbell Insurance.
We are one of the leading providers of comprehensive policies for farms, cars, business equipment, and residences in Nebraska, with hundreds of five-star reviews from satisfied customers.
Whether you're trying to get home insurance coverage for a home office, garage, or second house, contact us, and we will offer you a free quote.
Home, Condo, Flood, and Other Property Insurance in Bellevue, Nebraska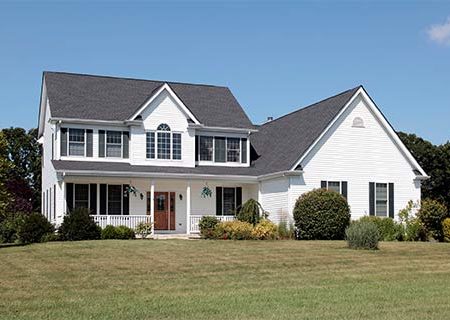 Homeowners' coverages protect your residence and commercial properties from multiple kinds of natural and human-caused disasters, and most investment experts do not consider it a luxury but a necessity. Most mortgage firms will not lend you the capital to acquire new property if the sale price does not include a home insurance quote from a reputable carrier.
Many people believe you have to own a house to get home insurance. However, most landlords in Nebraska legally compel tenants to get renter's insurance, a modified form of homeowner's insurance, to save themselves and their businesses from financial liability.
A home insurance policy will protect you from financial ruin if an incident occurs in your house, like a fire, theft, accident, or adverse weather event. The reconstruction and remodeling costs from a single incidence of water damage can stretch into millions of dollars, which our agents at Campbell Insurance prevent people from paying.
Campbell Insurance will cover the repair and replacement costs for damaged exterior and interior fixtures in your home when a natural disaster strikes. We could also provide separate covered loss renters that will pay for your destroyed or damaged appliances, furniture, clothing, and additional living expenses while your house is under repair.
Many homeowners want us to cover art pieces, jewelry, RVs, and houseboats. Some can only afford 50% to 70% coverage, which we provide for the most cost-efficient premium rates in Bellevue, NE. When you contact us for a free home insurance consultation, a financial adviser will help you craft an individualized coverage plan that will suit your financial situation and requirements for additional protection.
House Insurance for Bellevue, NE Homeowners
Bellevue has a population of over 64,000 and is the oldest city in Nebraska. It contains many outdoor attractions, such as Swanson Park, Fontanelle Forest, and American Heroes Park. Its name translates into Beautiful View in French.
Contact Campbell Insurance for a custom home insurance policy in Bellevue, NE, today. Call our hotline today for a free consultation.