Commercial Insurance, Commercial Truck Insurance, & Other Business Insurance in Council Bluffs, Treynor, IA, Bellevue, Omaha, Papillion, NE, & Surrounding Areas
Protecting your business from accidents and workplace mishaps is crucial to your livelihood. Uninsured small businesses face expensive recovery costs if something disastrous occurs. That's why Campbell Insurance Agency Inc. offers first-class business insurance to Iowa and Nebraska business owners in need.
Campbell Insurance Agency Inc. is one of Iowa's most trusted small business insurance companies. Our team understands the hardships small business owners face and will go above and beyond to find the best insurance policy for their up-and-coming enterprise. We offer numerous insurance options that cover your business in even the most unforeseen circumstances.
If you want high-quality business insurance without premium prices, look no further than Campbell Insurance Agency Inc.
Commercial Insurance
Small businesses are prone to all sorts of accidents, crime, and disasters. Property damage, theft, and workplace injures can negatively impact your bottom line. We provide excellent commercial insurance that protects your business from whatever life throws its way.
Our commercial property insurance policies cover your business's physical assets, ensuring you recover from your losses as swiftly as possible. Whether you experience theft or extreme weather damage to your building, our commercial insurance policies keep you secure.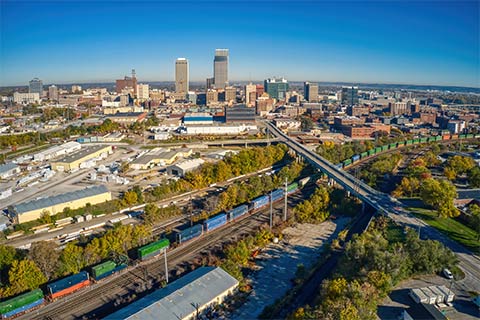 General Liability Insurance
Although general liability insurance isn't mandatory for small businesses in Iowa, it protects you from unnecessary lawsuits that can severely hinder your income. If a customer injures themselves or their property in your establishment, they can sue you for damages and financial compensation. A general liability insurance policy from Campbell Insurance Agency Inc. safeguards your business and covers the following.
Bodily injury
Personal injury
Property damage
Advertising injury
Legal defense and judgments
You'll never have to worry about frivolous lawsuits and scam artists again, thanks to our fantastic liability insurance plans.
Workers Compensation Insurance
Every successful business owner wants to keep their employees safe and secure. Having reliable workers' compensation insurance is one of the best ways to protect your workers and your finances if an employee injures themselves on the job.
We offer outstanding workers' compensation insurance that covers your injured staff members' medical bills. Some policies even prevent disgruntled employees from suing you if they accept workers' compensation benefits. We take the stress out of workplace injuries, allowing you to focus on growing your business.
Campbell Insurance Agency Inc. is your destination for quality business insurance. Get the best coverage for your business without paying a small fortune by calling our team at (712) 328-3975 today!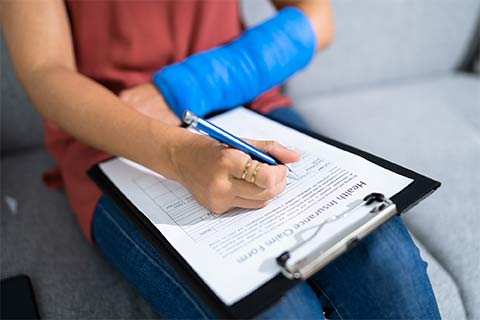 Commercial Truck Insurance
Trucking companies should have coverage for damage to trucks, trailers, and cargo, as well as the costs of injury to truck drivers and others on the road if a trucker is involved in an accident.
Options include:
Manufacturers
Retailers
Restaurants
Bonds
Workers Compensation
Errors & Omissions
Business Interruption
Builder's Risk Insurance
Garage liability
Mechanic and body shop
Cabs and Limousines
Umbrella
Commercial Autos & Fleet
Group Life, Disability & Health
Cyber Insurance