Here are 5 Types of Insurance You Need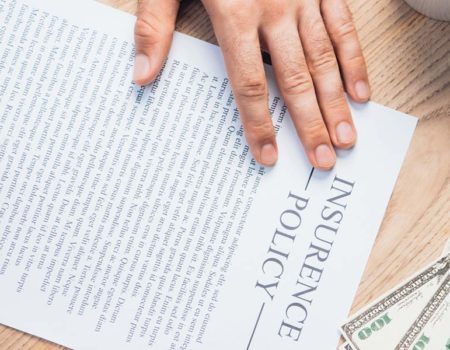 Campbell Insurance Agency provides insurance in Omaha, NE, Bellevue, NE, Papillion, NE, Treynor, IA, Council Bluffs, IA, Treynor, IA.
There are several types of insurance that are commonly recommended to provide financial protection and peace of mind in different aspects of life. Here are five types of insurance you should consider:
Health Insurance: Health insurance is crucial to cover medical expenses and provide access to quality healthcare. It helps pay for doctor visits, hospital stays, medications, and preventive services. Health insurance can protect you from high medical costs and ensure that you receive the necessary healthcare when you need it.
Auto Insurance: If you own a vehicle, auto insurance is essential. It protects you against financial loss in case of accidents, theft, or damage to your vehicle. Auto insurance typically covers liability (injury or damage caused to others), collision (damage to your own vehicle), and comprehensive (non-collision-related damage) aspects.
Homeowners or Renters Insurance: Homeowners insurance is vital if you own a home, while renters insurance is relevant if you are renting a property. These policies protect against damage or loss to your dwelling and personal belongings due to events like fire, theft, vandalism, or natural disasters. They may also include liability coverage in case someone gets injured on your property.
Life Insurance: Life insurance provides financial support to your beneficiaries in the event of your death. It ensures that your loved ones are protected and can cover expenses such as funeral costs, debts, mortgage payments, and future financial needs. There are different types of life insurance, including term life insurance and whole life insurance, each with its own features and benefits.
Disability Insurance: Disability insurance offers income protection if you are unable to work due to an illness or injury. It provides a portion of your regular income to help cover living expenses and maintain your financial stability. Disability insurance is especially important for individuals who rely on their income to support themselves and their families.
Remember, insurance needs may vary depending on individual circumstances, so it's essential to assess your specific situation and consult with insurance professionals to determine the coverage that best suits your needs. Please give us a call without any hesitation.