5 questions to ask your insurance agency
When communicating with your insurance agency, it's important to ask questions to ensure you have a clear understanding of your policy, coverage options, and any potential changes or updates. Campbell Insurance Agency provides insurance policies in and around Omaha, NE, Papillion, NE, Bellevue, NE, Treynor, IA, Council Bluffs, IA.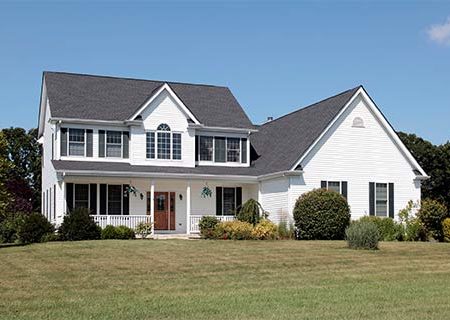 Here are five questions to ask your insurance agency, along with explanations for each: 
What Does My Policy Cover, and What Are the Coverage Limits?

 
Understanding the specifics of your insurance coverage is crucial. Ask for a detailed breakdown of what your policy covers, such as property, liability, medical expenses, and more. Also, inquire about the coverage limits for each category. For example, in auto insurance, what is the maximum amount your policy will pay for property damage or bodily injury? 
What Is My Deductible, and How Does It Work?

 
Your deductible is the amount you'll have to pay out of pocket before your insurance coverage kicks in. Ask about the deductible amount for your policy and how it applies to different types of claims.  
Are There Any Discounts or Savings Opportunities Available?

 
Many insurance agencies offer discounts based on various factors such as bundling policies, safe driving records, home security features, and more. Inquire about any available discounts or ways to lower your premium without sacrificing coverage. Ask if you qualify for any new discounts since your last policy review. 
What Is the Claims Process, and How Can I Initiate a Claim?

 
Knowing how to file a claim and understanding the claims process is essential in case you need to use your insurance. Ask for clear instructions on how to initiate a claim, what information is required, and the expected timeline for processing. Also, inquire about emergency or after-hours claims procedures. 
Can You Explain Any Recent Changes to My Policy or Premium?

 
Policies and premiums can change for various reasons, such as updates in coverage, changes in risk factors, or modifications to the insurance company's rates. It's important to stay informed about any changes to your policy or premium. Ask your agency to explain any recent updates and how they might affect you financially. 
By asking these questions, you can gain a better understanding of your insurance policy and ensure that it aligns with your needs and expectations. Don't hesitate to reach out to your insurance agency whenever you have questions or when you experience life changes that may affect your coverage requirements. Please call us without hesitation.