When you buy your first home in Bellevue, Council Bluffs, Omaha, Papillion, Treynor, or the surrounding areas, it is a wonderful feeling. A place of your own where you can customize it in any way you choose. Along with making sure you have the keys to your home, you should also have homeowners insurance in place, and our team at Campbell Insurance Agency is ready to help protect your dream. You've worked too hard to become a homeowner to leave it unprotected. Contact us today to have us shop the market for the best homeowners insurance policy for your needs.
Understand the Details of Your Homeowners Policy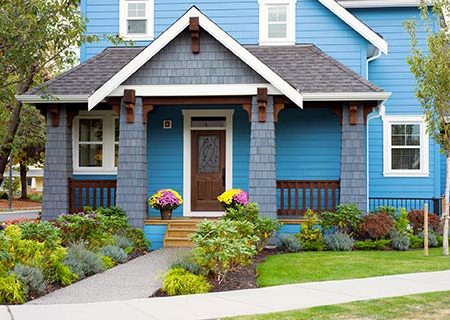 When you first look through the potential insurance policy to protect your home you may be blown over by the number of different terms and definitions that are in the policy language. There are some terms that help to make the policy easier to understand. For example, the term premium is what the homeowner will pay monthly or annually to keep the policy in force.
Another important term to understand is deductible. This is the amount that the homeowner will pay before the insurance kicks in to pay for damages. Typically, the higher this number is, the lower the monthly premiums are. This is because a higher deductible means the homeowner is willing to take on more of the repair costs. This is one aspect that a homeowner has control over that can affect their budget as well.
There are several other terms that apply to how your personal belongings will be covered, the limits of the liability coverage included with the policy which helps to address medical or legal bills if someone is injured on your property, as well as riders to the policy such as for expensive antiques, high-end jewelry, and other important items that fall outside the normal coverage.
Why Work With Campbell Insurance Agency
Campbell Insurance Agency is an independent insurance agency. What this means for clients is that we don't just represent a single insurance company, but instead we work with a number of insurance companies. This allows us to shop the market for our clients and find them the right homeowners insurance policy that will fit their needs and budget. We have been serving people and businesses in Bellevue, Council Bluffs, Omaha, Papillion, Treynor, and the surrounding areas since 1948, so you can be confident that we will be here for you when you need us. Contact us today to review your current homeowners insurance and make sure you have the right coverage in place.