5 benefits of motorcycle insurance
Motorcycle insurance provides essential coverage and protection for riders in various situations. Campbell Insurance Agency provides motorcycle insurance in and around Omaha, NE, Bellevue, NE, Council Bluffs, IA, Papillion, NE, Treynor, IA.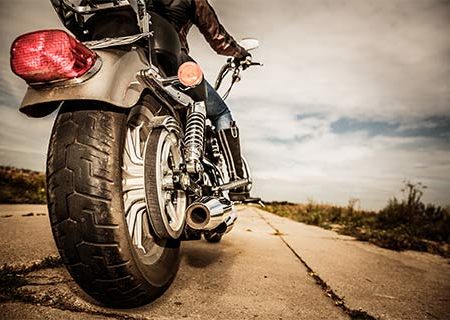 Here are five benefits of motorcycle insurance: 
Liability Coverage: Motorcycle insurance typically includes liability coverage, which pays for bodily injury or property damage you may cause to other people while riding your motorcycle. This coverage helps protect your financial assets in case you're found responsible for an accident.

 

Medical Payments Coverage: Motorcycle insurance often includes medical payments coverage, which can help pay for your medical bills if you're injured in an accident, regardless of who is at fault. This coverage can be crucial in covering medical expenses that may not be fully covered by health insurance.

 

Uninsured/Underinsured Motorist Coverage: This coverage protects you if you're involved in an accident with a motorist who either has no insurance or insufficient coverage. Uninsured/underinsured motorist coverage can help cover your medical expenses, property damage, and other losses if the at-fault driver can't adequately compensate you.

 

Comprehensive and Collision Coverage: These coverages protect your motorcycle in case of physical damage. Collision coverage pays for repairs or replacement if your bike is damaged in an accident, while comprehensive coverage covers non-collision-related incidents such as theft, vandalism, or damage from natural disasters.

 

Personal Property Coverage: Some motorcycle insurance policies offer coverage for personal property, such as riding gear, helmets, or accessories, in case they are stolen, damaged, or destroyed. This can be especially valuable if you've invested in expensive gear.

 
In addition to these primary benefits, motorcycle insurance may offer additional features and options, such as roadside assistance, trip interruption coverage, and coverage for custom parts and equipment. It's essential to review your policy carefully and tailor it to your specific needs and preferences as a rider. Having motorcycle insurance provides peace of mind and financial protection, allowing you to enjoy your rides with greater confidence. Please call us without hesitation.