5 Major Benefits of Availing Motorcycle Insurance  
Motorcycle insurance offers several advantages that can provide financial protection and peace of mind for riders. Campbell Insurance Agency provides motorcycle insurance in Omaha, NE, Bellevue, NE, Papillion, NE, Treynor, IA, Council Bluffs, IA.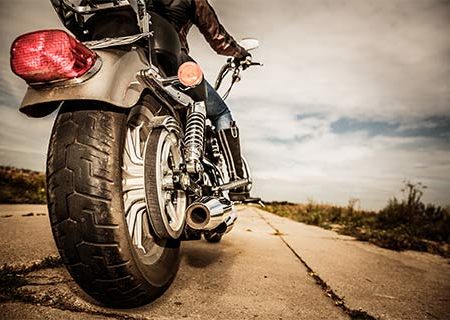 Here are five key advantages of motorcycle insurance: 
Financial Protection in Case of Accidents: Motorcycle accidents can result in significant financial losses, including medical expenses, property damage, and legal costs. Having motorcycle insurance ensures that you are protected against these expenses, allowing you to focus on your recovery without worrying about the financial burden.

 

Liability Coverage: Motorcycle insurance typically includes liability coverage, which protects you if you are responsible for causing injuries or property damage to others in an accident. It covers legal defense costs and potential settlement or judgment amounts, which can be substantial. Without liability coverage, you would be personally responsible for paying these costs out of pocket.

 

Physical Damage Coverage: Motorcycle insurance can also provide coverage for physical damage to your bike. Whether it's due to an accident, theft, fire, or vandalism, this coverage can help repair or replace your motorcycle. It saves you from having to bear the entire cost of repairs or buying a new bike if it is damaged or stolen.

 

Uninsured/Underinsured Motorist Coverage: Unfortunately, not all drivers on the road carry sufficient insurance coverage. If you are involved in an accident with an uninsured or underinsured motorist, your motorcycle insurance can provide coverage for your injuries and damages. This ensures that you are not left financially vulnerable due to someone else's lack of insurance.

 

Additional Coverage Options: Motorcycle insurance policies often offer additional coverage options that can be tailored to your needs. These may include coverage for accessories, such as saddlebags or custom parts, roadside assistance, medical payments, and rental reimbursement. You can customize your policy to suit your specific requirements and have a comprehensive level of protection.

 
It's important to note that the specific coverage and advantages offered may vary depending on the insurance provider and the policy you choose. It's always recommended to review the terms and conditions of your policy carefully and consult with an insurance professional to ensure you have the right coverage for your needs. Please do not hesitate to give us a call.