5 Major Advantages of Motorcycle Insurance that You Must Know about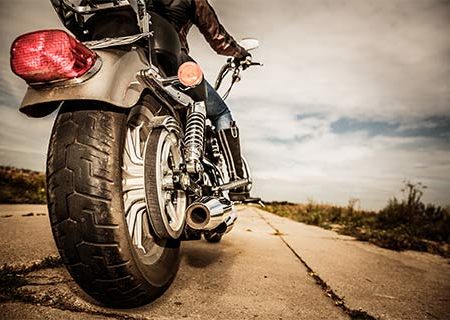 Campbell Insurance Agency provides motorcycle insurance in Omaha, NE, Papillion, NE, Bellevue, NE, Treynor, IA, Council Bluffs, IA. Here are a few advantages of motorcycle insurance policies.
Financial Protection: One of the primary benefits of motorcycle insurance is that it provides financial protection in the event of an accident or damage to your motorcycle. Motorcycle repairs can be expensive, and insurance coverage can help cover the costs, reducing your out-of-pocket expenses.
Liability Coverage: Motorcycle insurance typically includes liability coverage, which protects you from legal and financial liabilities if you cause an accident that results in property damage or bodily injury to others. This coverage can help pay for the injured party's medical expenses, repair costs, or legal fees if they decide to sue you.
Theft and Vandalism Coverage: Motorcycles are unfortunately prone to theft and vandalism due to their size and mobility. Having insurance coverage can protect you financially in case your motorcycle is stolen or damaged due to vandalism. It can help cover the cost of replacing your motorcycle or repairing the damages caused by such incidents.
Medical Expense Coverage: If you're involved in a motorcycle accident and sustain injuries, medical expenses can quickly add up. Motorcycle insurance may provide medical payment coverage, which can help pay for your medical bills, hospitalization costs, and even rehabilitation expenses resulting from the accident.
Peace of Mind: Knowing that you have motorcycle insurance provides peace of mind while riding. It allows you to focus on enjoying your ride without constantly worrying about the potential financial consequences of an accident. Insurance coverage gives you the assurance that you'll have support in case of any unfortunate event, reducing stress and allowing you to fully enjoy your motorcycle experience.
It's important to note that the specific coverage and benefits of motorcycle insurance can vary depending on the policy and insurance provider. It's recommended to carefully review the terms and conditions of the insurance policy to understand the full extent of coverage provided. Please call us without any hesitation.